Western Container Corporation of Beloit, Wisconsin Case Study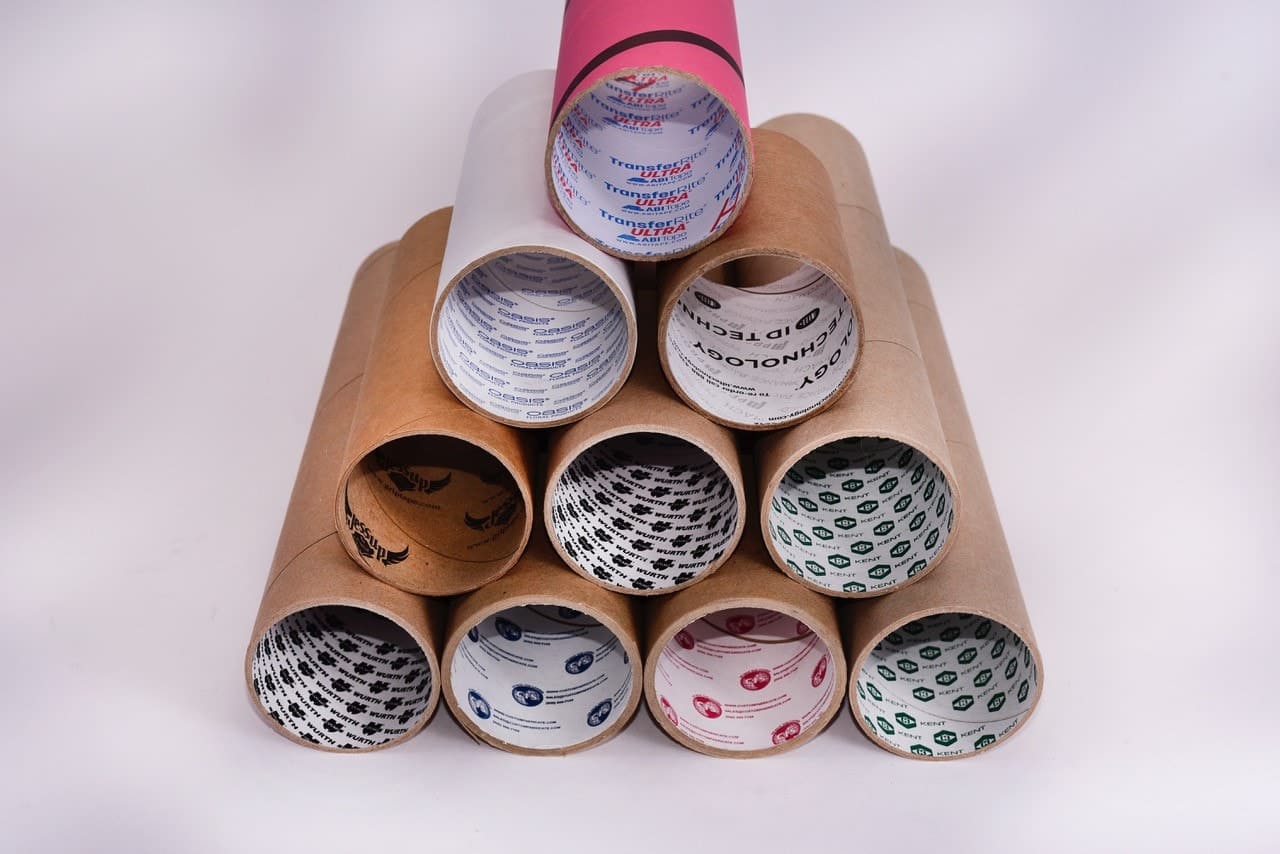 Inside of each roll of tape, paper towel roll, or toilet tissue roll is a cardboard core that is usually discarded when the roll is empty. It is one of those conveniences that is seldom noticed and quickly discarded. These simple tubes of cardboard are what Western Container Team Members think about every day. Our employees' dedication to cardboard core quality lets Western Container Corporation customers know that the products they order will be made to their specification using the highest quality materials. In its ever-expanding efforts to improve service and efficiency, Western Container Corporation has implemented Global Shop Solutions ERP software to make jobs faster and more efficient.

For many years, Western Container has used "legacy" accounting and third-party scheduling software. As its business has rapidly grown and become more successful, Mr. Perrigo saw the need to update the company's operations and bring them into the 21st Century. After researching other ERP companies, he chose Global Shop Solutions.

"From the start, I was impressed with the capabilities of the software and the knowledge of the sales rep. Every time I mentioned a problem, he knew exactly what I was talking about and said Global Shop Solutions had a solution for it. We visited a Global Shop Solutions user in the area to learn more about the software, and it seemed like the perfect fit for our business." -Jeff Perrigo, President Western Container Corporation
Software installation
Once the decision to implement a new software platform has been made, there is always the apprehension of how it will transform a company's operation. In some cases, the installation takes months and can become an inconvenience. That wasn't the case with Western Container Corporation, as stated by Jeff Perrigo.



"Global Shop Solutions also provides great training and service. When we call in with a problem, they're quick to respond. We always learn something new from the Friday Features and virtual training. The ability to customize the software allows us to work the way we need to work instead of putting up with clumsy workarounds.





"One of the best things about Global Shop Solutions is you get all the main modules right out of the box. You do not have to turn them all on right away, but they are ready to go when you want to use them. We have been at this less than two years, so there is a lot more we can do with the software. I can't wait to see where we will be a few years from now!" - Jeff Perrigo, President Western Container Corporation.



As Jeff has said, Global Shop Solutions develops a close partnership with its customers and is always available to assist in training and support. Every new software user knows the need of getting accustom to the changes on their computer. The key to the smooth transition of Global Shop Solutions is its focus on training.



"Being new to GSS, I have found the online offerings such as Friday Features and the Bootcamp to be extremely useful and beneficial. GSS seemed very intimidating as first, but these online offerings have really eased some of those fears. From a production side, I really like the real time views we can get, such as Orders in Progress and Orders Ready to Ship. This is very helpful information just a click away." - Ron Kassal, Western Container Assistant Plant Manager of Process Controls




50% Faster Quotes
The ability to accurately track labor costs has an impact on the profitability and viability of a sales quote. Western Container needed a fool proof method for recording those costs and felt that the ERP system would be the best electronic solution.

"When looking for an ERP system, Western Container needed the flexibility to allow for future growth and bring a variety of differing systems together to help further our success and eliminate redundancy. GSS allowed Western Container to work from quote all the way through manufacturing to see how production preformed based upon our quoting. This in return allowed Western Container to identify areas of improvement within the manufacturing environment resulting in greater profitability." - Matt Teeman – Western Container Vice President

"Not only can we track labor more accurately, we can also work up quotes faster and with greater precision. Once a router is created for a job, we export it, price it, and automatically upload it to the quote. Creating quotes now takes half the time it used to." Jeff Johnson, handles estimating and quoting for Western Container.


Visibility of Data Simplifies Processes
The two factors that influence the smooth operation of a business is its cash flow and management of customer accounts. Having a concise view of these factors plays a major part in decision making and good customer service. Crystal Straight, financial operations for Western Container, uses the accounts payable and receivables Dashboards to simplify her job.

"The visibility of data within Global Shop Solutions is superb. The AP Dashboard lets me see which bills are due, so I can estimate the amount we will spend by the end of the month. The AR Dashboard shows what invoices are due and how much cash we have coming in – all from one screen.

"I use the Open Sales Order dashboard for multiple processes. I can refresh it at any time to see what our incoming sales dollars are for that day. I also export it into Excel and use it for our morning production meetings with little manipulation." - Crystal Straight, financial operations Western Container

Though many of the processes of upper management are related to the big picture, the ability to see work in progress and observing the smaller facets of an operation gives a snap shot of the implementation of the production process.

"The ability to see what's happening on the shop floor in real time simplifies so many processes. For example, having operators scan in on their jobs allows us to upload their quote sheets and create the routings much faster than we used to. If we must change an estimate, the software allows us to instantly upload it over the old router. That's a real time saver!" - Jeff Perrigo, President of Western Container Corporation


CRM Module Appreciated by All
Customer service has become the central concern for modern business. Immediate and timely response to customer needs helps in customer retention and enhances a company's image. As any corporate leader will tell you, keeping a hand on customer issues is vital for a company's success. Perrigo is very conscious of this need and focuses on the robust Customer Relationship Management (CRM) module.

"Our old system did not have an integrated CRM. As a result, most people didn't use it. With Global Shop Solutions CRM, everyone has it open for a variety of tasks – entering new customers and vendors, updating orders, reviewing buying histories, pricing, and much more.

"The best part is that everyone has instant access to all the data. So, when a customer calls with an inquiry, we can handle it without having to put them on hold or schedule a callback. Customers and staff love it when they can take care of everything in one phone call." - Jeff Perrigo, President of Western Container Corporation

When developing a quote for a customer, it is important to know their previous orders, requirements, and type of business. In the case of a new customer, accessing similar orders can fine tune the quoting process and make it more efficient.

Jeff Johnson uses the CRM module to see a customer's previous orders and what they were charged. By using similar or comparable orders, he can quickly respond to a new customer or one ordering the same products and quantities as another customer. The CRM module provides instantaneous data that saves time, allows for an immediate response, and improves customer communication.

"We get a lot of last-minute changes to orders," says Johnson. "CRM makes it easy to handle because the data is all there in front of you. You don't have to navigate from one module to another to find what you need."
Shop Floor Control and the Advanced Planning & Scheduling Application
A key to manufacturing efficiency is being able to react to a problem before it becomes a problem. Global Shop Solutions incorporates a Preventative Maintenance package into its software solutions. Western Container's maintenance staff uses the historical data to plan and schedule maintenance projects for each work center.

A successful business and production model depend on developing a long-range plan for production requirements. Having data regarding the flow of business enables managers and executives to position personnel, align equipment, and determine costs.

"I use GSS for the maintenance department, which makes it very easy to make and track the monthly PM work orders for the lubrication of the machines. I also use it to make the work orders for projects or machine repairs and GSS makes that a lot easier to schedule the projects to guys in maintenance and to keep track of what went down and why and to keep track of how long the certain part lasted." - Craig Glenn, Western Container Corp Assistant Plant Manager of Production & Maintenance

The Advanced Planning & Scheduling (APS) module, a new Global Application Builder project, provides a Dispatch List Dashboard that displays work activity and jobs at all work centers. Estimated vs actual hours for job completion and an accounting of a production run with units completed and the ones remaining to be processed are instantly available. As an added feature and convenience, it can be easily exported to a Microsoft Excel® spreadsheet.
The All-In-One ERP Solution
The beauty of well-developed software is its ability to provide efficiency, accuracy, and instant data in a single convenient package. Jeff Perrigo's satisfaction with Global Shop Solutions ERP is how it brings together manufacturing, customer service, and finance into a single unified form for immediate access. With the proper data, all aspects of the operation run smoothly, from the shop floor to quick and easy inventory processing. What once took months of overtime and long hours of planning has become the simple process of entering in the key words and waiting for the data.

Western Container is the epitome of a well-oiled team that just keeps getting better.